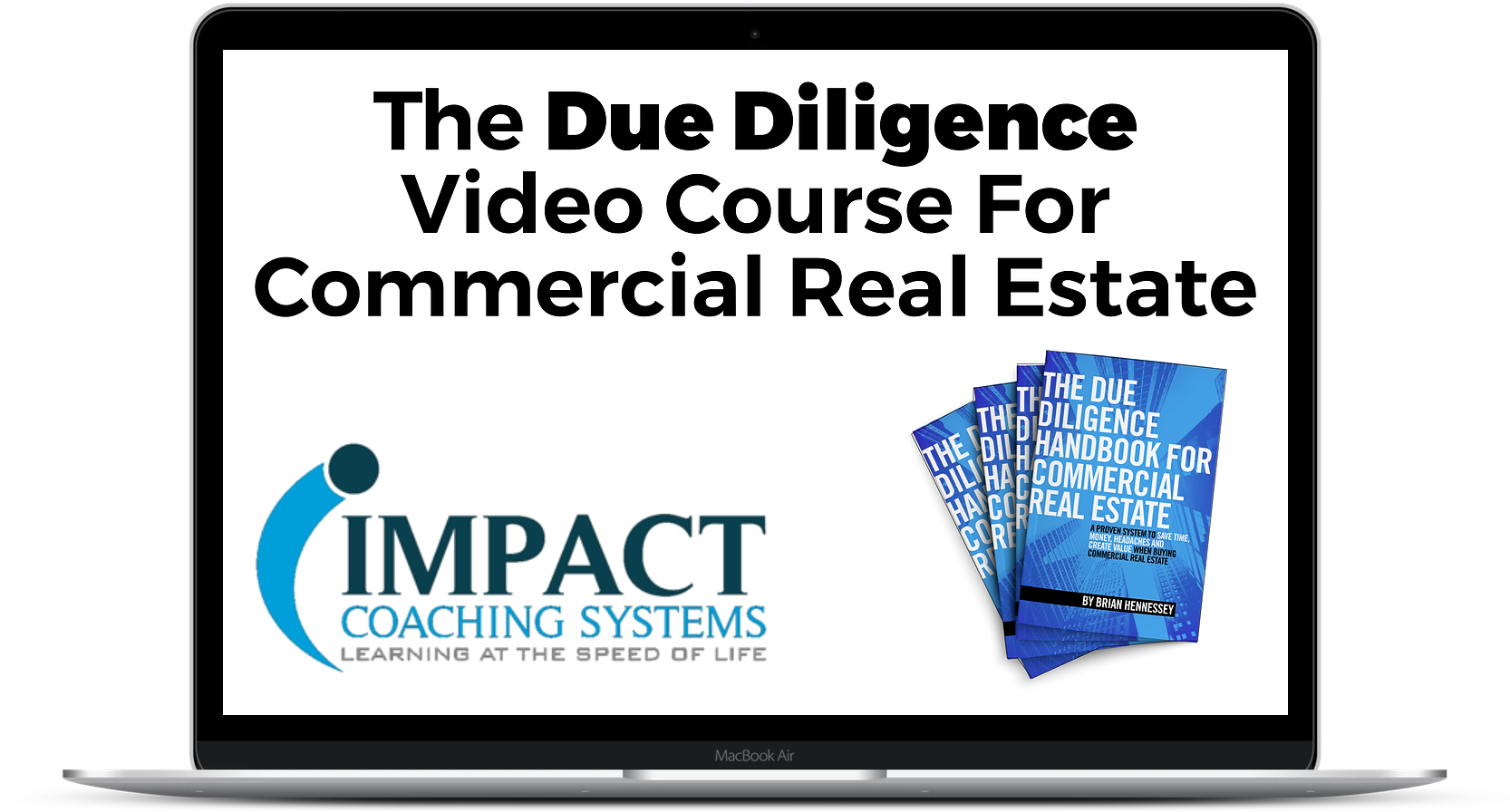 Beginner to Advanced RE Investors
The Due Diligence Video Course For Commercial Real Estate
This is a Course specifically for Real Estate Investors who want complete confidence that they have "Failure Proofed" their investment before their earnest money becomes non-refundable.
Basic
This includes One hour of Private Coaching with Brian to answer any questions you may have, explain any of the critical points you made need to have him elaborate on, or even help you work through a transaction you're currently looking to purchase or is pending that you need help with.

16 Modules Of Advanced Video Training

PDF of Everything: Includes The Essential 14-Page Due Diligence Checklist, Action Item List, Notes, Study Notes, and Sample Forms

Certificate and Completion Badge for LinkedIn
Platinum
This is where your course investment offers the highest value and will payoff exponentially.

It comes with 7 hours of Private Coaching, where Brian can help you through the entire process when purchasing an investment property by:

Reviewing the property information and guiding you through the critical questions you need to ask

Brian will review documents such as leases, Service Agreements, and other essential data, while teaching you what to look for

He will walk you through the process, looking over your shoulder each step of the way to ensure that things are not 'slipping through the cracks' (He will make certain that all the critical issues are being reviewed and you are covered by knowing what and who to ask)

He will be giving you valuable advice on how to negotiate various aspects of the transaction, to minimize costs and optimize value (He helped one client save $250,000 on one transaction and made another client $700,000 in one transaction by offering them just one suggestion) There's no time frame restrictions as to how long you have to use the hours. If you have time left over, it can be carried forward for future use.