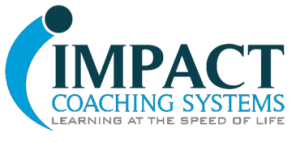 Thank you for visiting the Impact Coaching Systems website.  We welcome you!  My staff and I are certain you will gain tremendous value from our emails and the information we have to offer. 
Based on my many years of experience in the field of commercial real estate, I have formulated a comprehensive training program known as the Due Diligence Video Course for Commercial Real Estate.  This course will help you acquire the skills necessary to become more efficient and effective when investigating investment properties. The course is a real game changer when negotiating with brokers and sellers, and will help you to become more confident and successful in the decision making process. 
Be sure to watch my Introductory welcome post and watch my Pro Tip Video, welcoming you to The Due Diligence Video Course for Commercial Real Estate.
Watch the video here:

I offer a number of Pro Tip videos we feel you will find useful, which you can view on our blog. Please be sure to it so you can learn all the valuable information I know you will find useful.
Additionally, we would like to offer you our complimentary Comprehensive 14-page Due Diligence Checklist for Commercial Properties guide in .PDF format.
On behalf of my Impact Coaching Systems team, we thank you for signing up and look forward to connecting with you again very soon.  Make sure to add us to your website bookmarks and favorites!